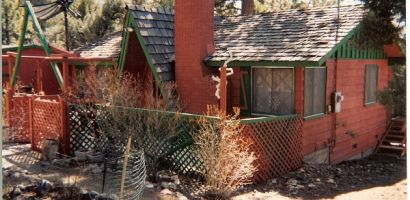 Looking at the cabin from the southeast the day after we bought it.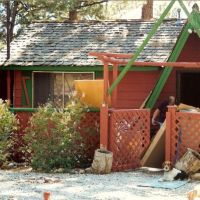 A view looking straight west.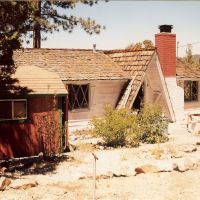 Primer coat going on the siding and trim.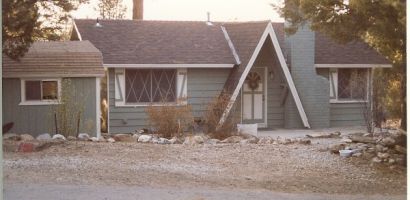 Siding repaired. Siding and trim painted.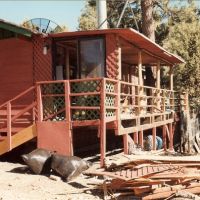 The original deck on the west side in the process of demolition. At this point only the windows have been removed.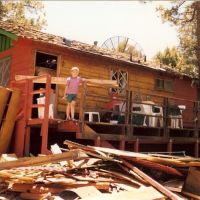 The roof, windows, siding, and some trash has been removed.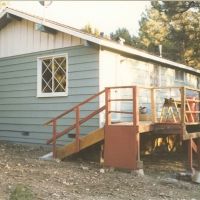 The cabin's been painted, and summer's about over.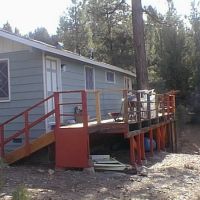 December 21, 1999.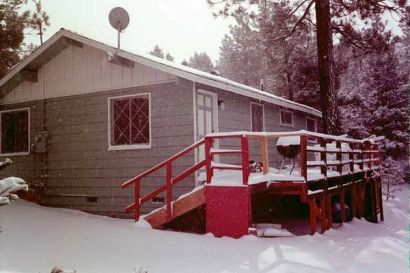 December 22, 1999.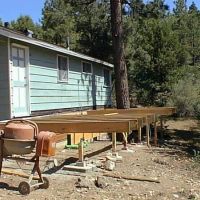 Posts, girders, and joists are now being installed.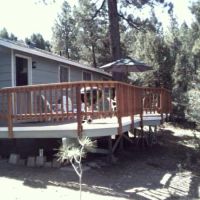 The deck is now complete.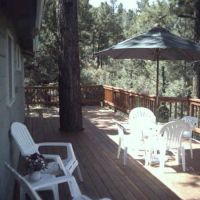 A view from on top of the deck.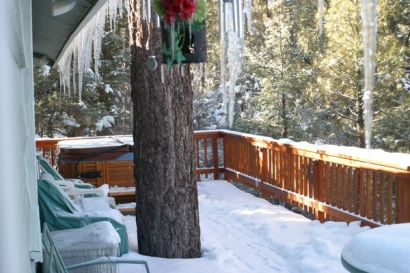 The deck in the winter of 2000.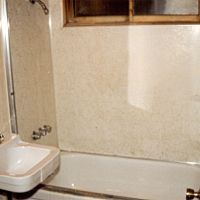 The original bath had marlite on all the walls and the ceiling.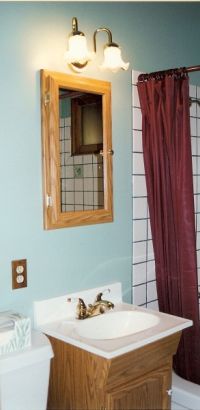 The marlite has been replaced with sheetrock, tile for the tub surround, and the ceiling opened to the cedar ceiling.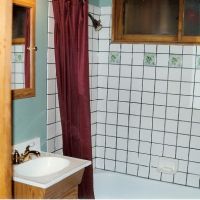 Another view of the remodeled bath.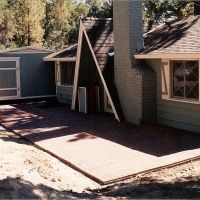 A view of the front patio after installation.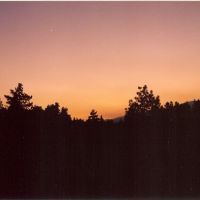 A sunset as seen from the rear deck.
Looking south from the deck during the winter of 2000.