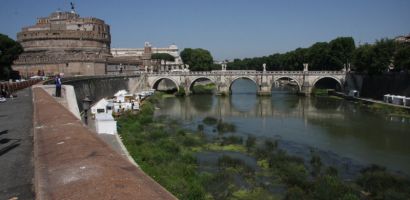 Tiber River, Rome.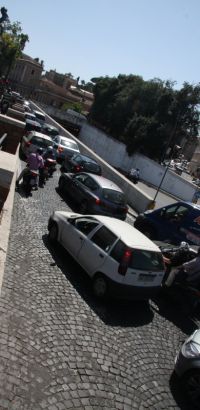 Three lanes of traffic merging into one.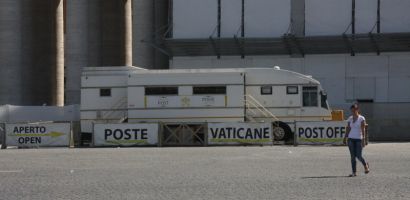 The Post Office in Vatican City.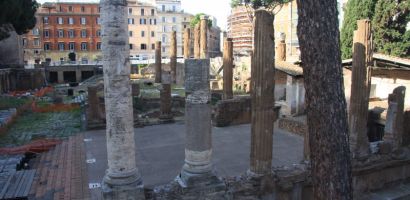 The Roman Senate where Julius Caesar was killed.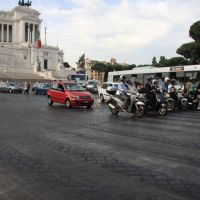 Traffic outside the National Assembly.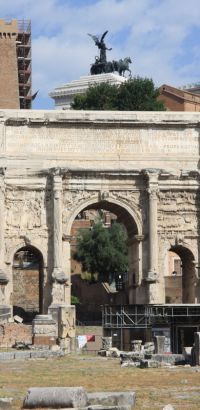 Old arch, modern buildings.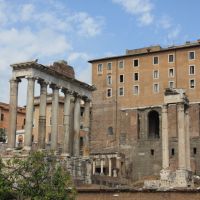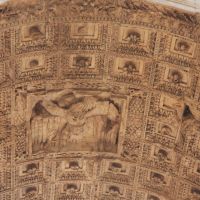 Ceiling in one of the ruins.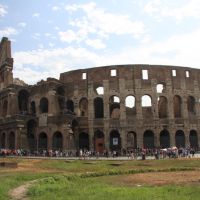 Coliseum of Rome, about 150 feet tall.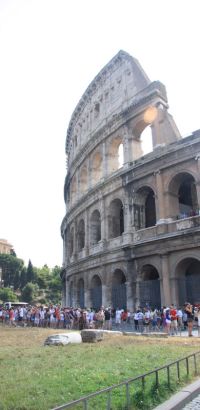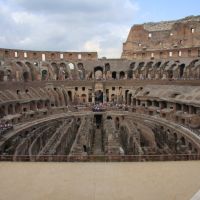 Interior of the Coliseum, with a portion of the floor installed.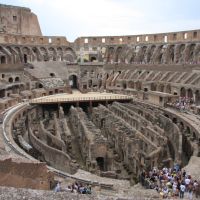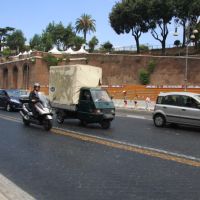 All types of vehicles, ignoring traffic lanes.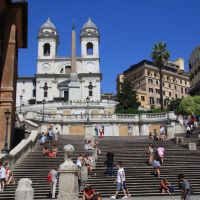 The Spanish Steps.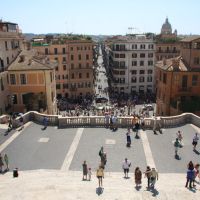 Looking down from the top of the Spanish Steps toward the Tiber River.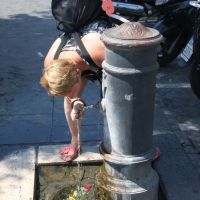 One of the drinking fountains that can be found every few blocks.
Security for a scooter.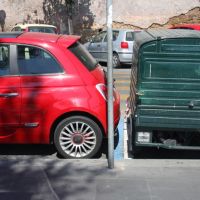 Usual parking scheme.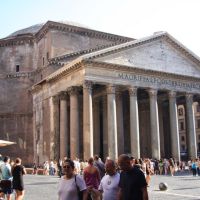 Exterior of the Parthenon.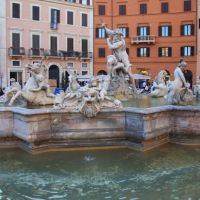 One of many fountains.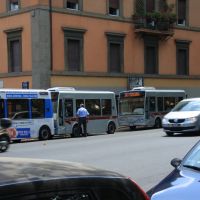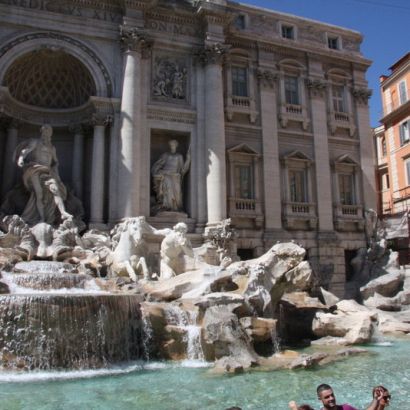 The Trevi Fountain.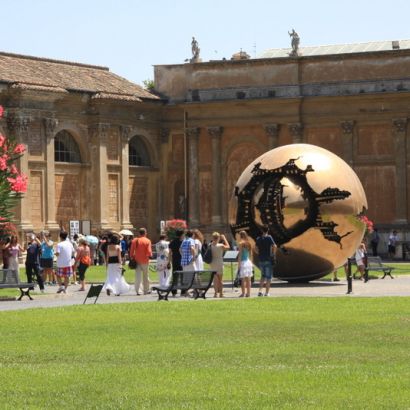 The courtyard inside Vatican City.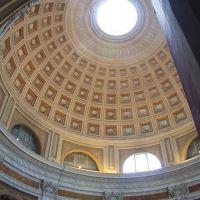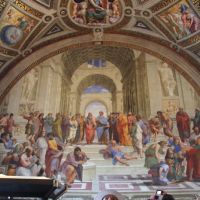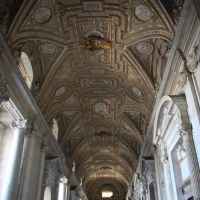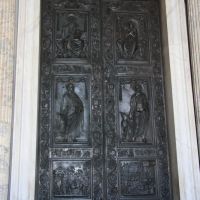 Outside St. Peter's Basicalla.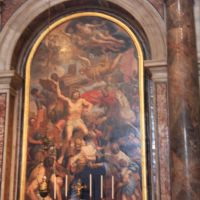 Inside St. Peter's Basicalla.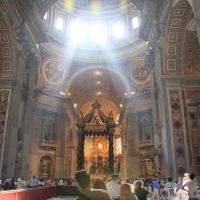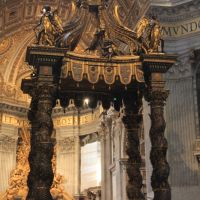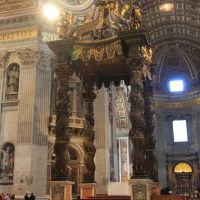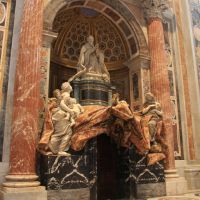 Rome is the capital city of Italy. It is also the capital of the Lazio region, the centre of the Metropolitan City of Rome, and a special comune named Comune di Roma Capitale. Wikipedia