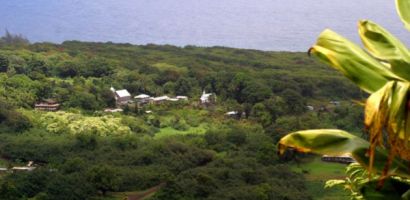 A view overlooking Wailua, Maui.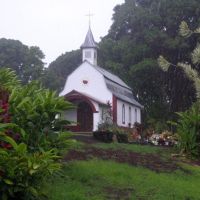 A close-up of the Coral Miracle Church of Wailua. (Taken during a sudden downpour.) Miracle due to coral being washed up on shore when construction was started to supply material, the remaining washed out when construction was finished.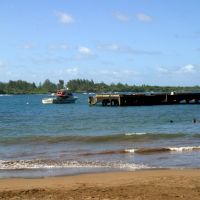 Hana Bay and the single pier.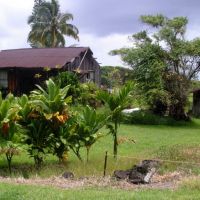 A home in Wailua, looking north.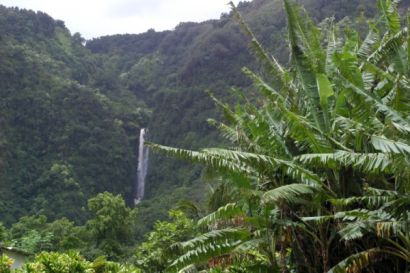 The view from the home in the previous image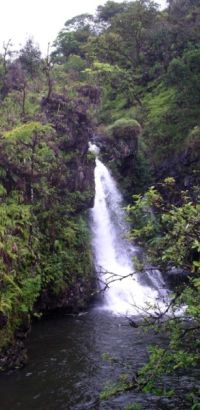 A waterfall along the Hana Highway.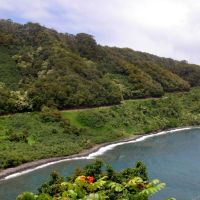 A view back at the Hana Highway.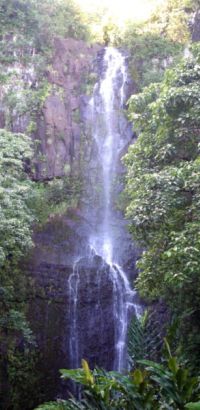 Wailua Falls, the base of which is about 1700 feet above the town.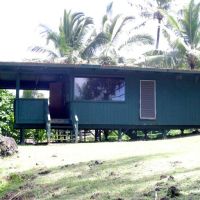 A cabin at Waianapanapa State Park - 1 bedroom, 1 bath, uncountable 'pets'.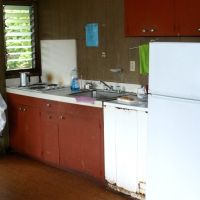 The kitchen of the cabin. The inventory list on the wall includes "1 - can of RAID".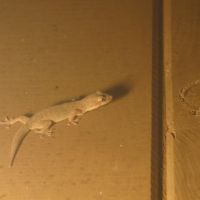 Gecko #1 of 4, one of the helpful pets in the cabin.
It was about 20 yards from the cabin to this part of the coast.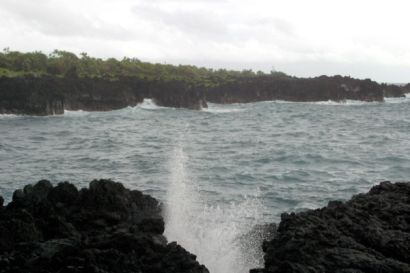 Another coast shot near the cabin.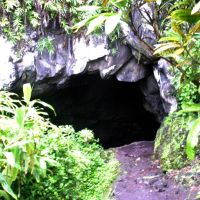 Entrance to the Waianapanapa Cave.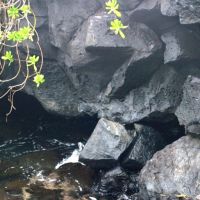 The inside of the cave, the hiding place of a princess, is filled with water.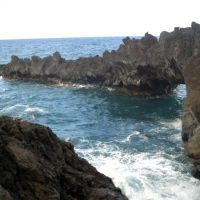 A rock arch streching into the ocean. Not a place to swim due to the rocks, undertow, and Man O Wars.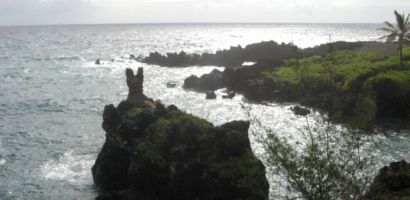 View from a cliff overlooking the black sand beach.
Along Maui's rugged eastern coastline is the peaceful town of Hana, considered one of the last unspoiled Hawaiian frontiers. The legendary road to Hana is only 52 miles from Kahului; however, the drive can take anywhere from two to four hours to complete since it's fraught with narrow one-lane bridges, hairpin turns and incredible island views.
https://www.gohawaii.com/islands/maui/regions/east-maui/Hana