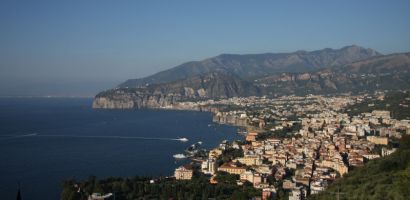 The Sorrento Coast.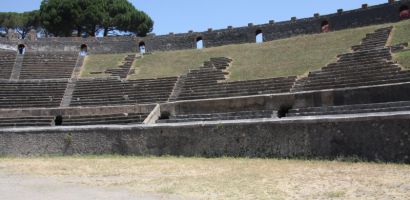 The Coliseum at Pompei.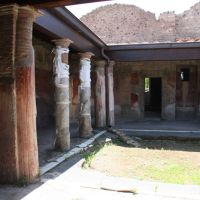 Courtyard of the bath house.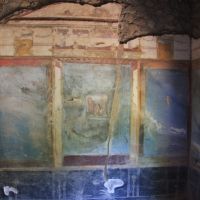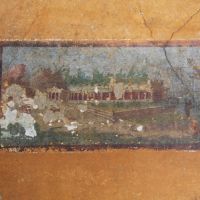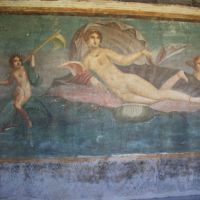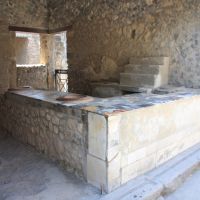 Early restaurant counter. (Their version of fast food.)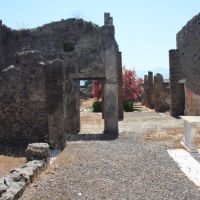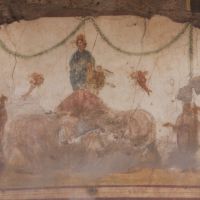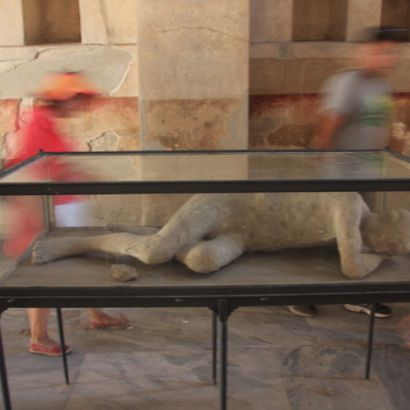 Plaster cast of one of the bodies found at Pompei.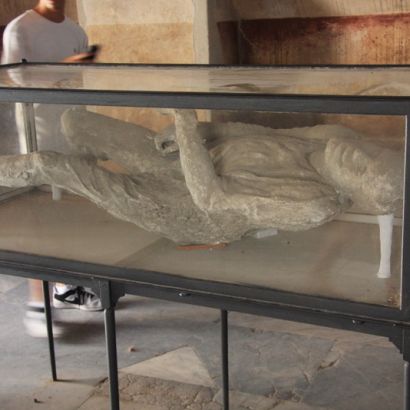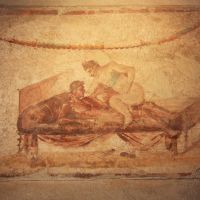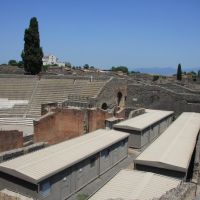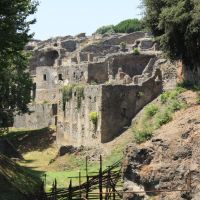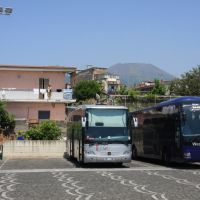 Mt. Vesuvius in the distance, as seen from the parking lot for Pompei.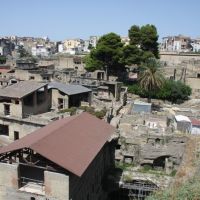 Herculaneum, destroyed with Pompei.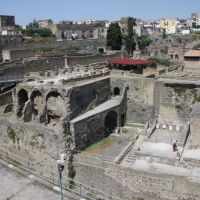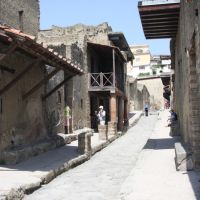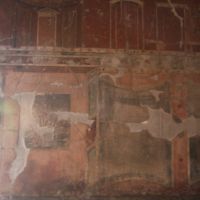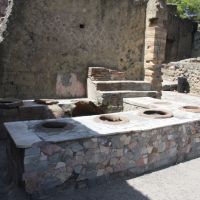 Restaurants such as this server hot food, or chilled wine from the built in pots.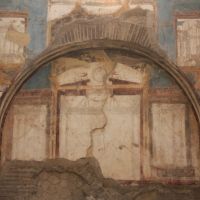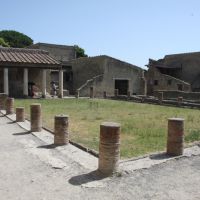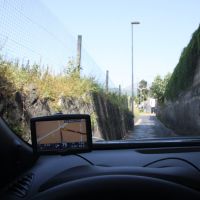 One view of an Italian street as we were attempting to find the autostrada...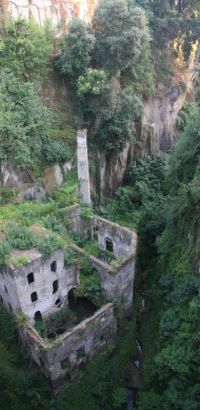 The old mill at Sorrento.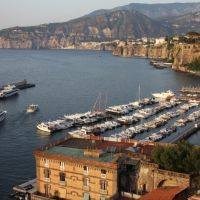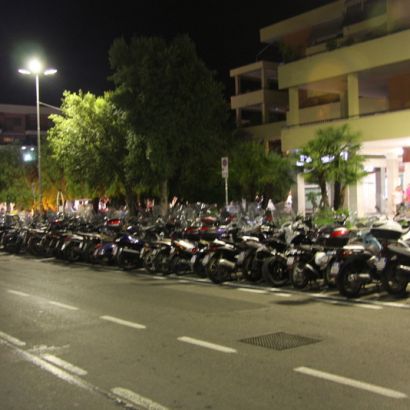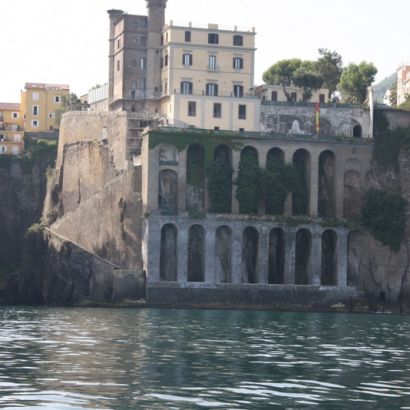 Sea side access.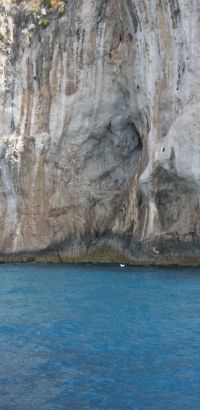 The isle of Capri.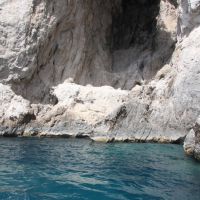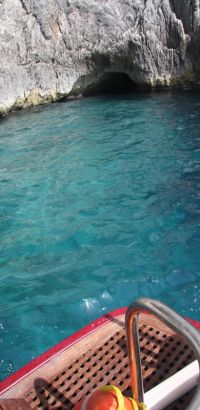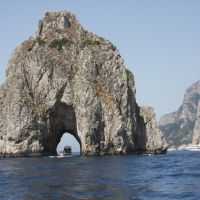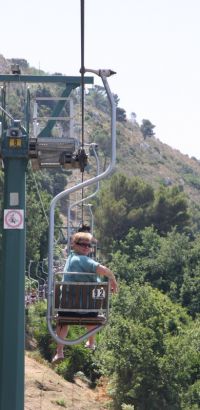 Chair lift to the top of the isle.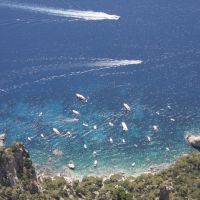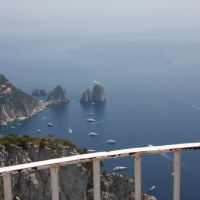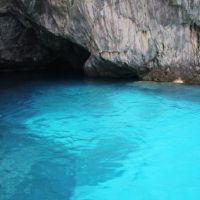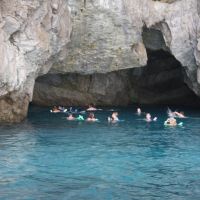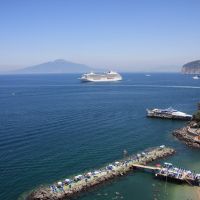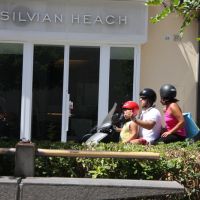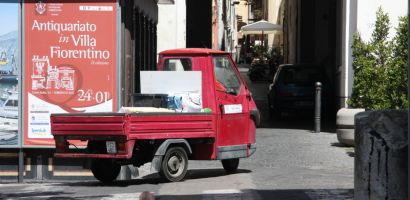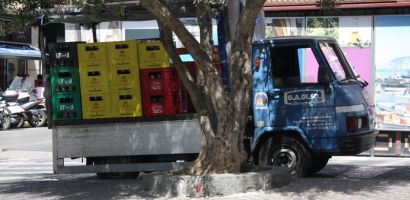 Sorrento is a coastal town in southwestern Italy, facing the Bay of Naples on the Sorrentine Peninsula. Perched atop cliffs that separate the town from its busy marinas, it's known for sweeping water views and Piazza Tasso, a cafe-lined square. The historic center is a warren of narrow alleys that's home to the Chiesa di San Francesco, a 14th-century church with a tranquil cloister. ― Google