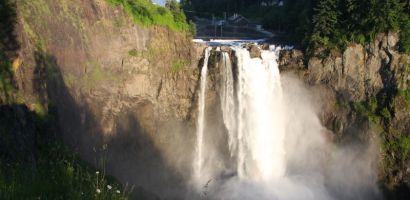 Snoqualmie Falls.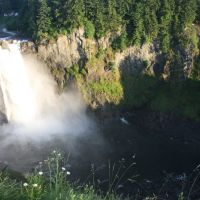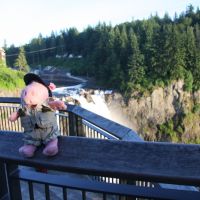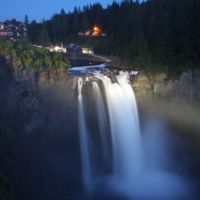 Snoqualmie Falls at night.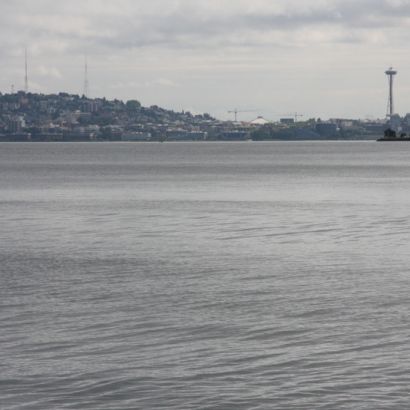 Looking toward downtown Seattle.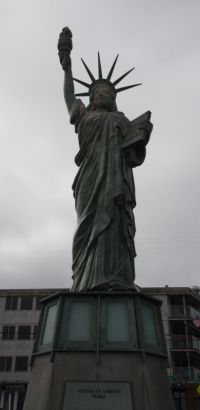 Miniature Statue of Liberty, the originally proposed name was New York...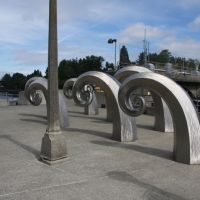 Art installation at the Lake Washington Locks.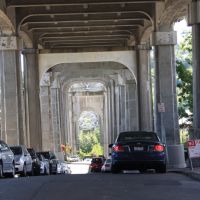 Looking under a bridge.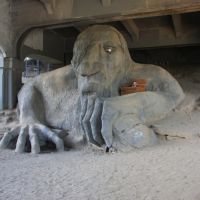 Pickles and the Bridge Troll. That's a real VW Beetle under its hand.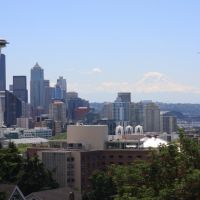 That's not a cloud in the background, that's Mt. Rainier.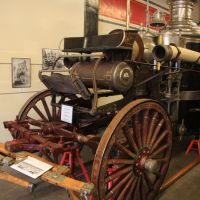 Horse drawn fire engine.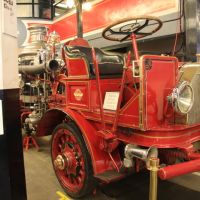 Horse drawn fire engine that they added a motor to...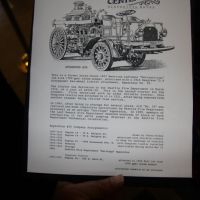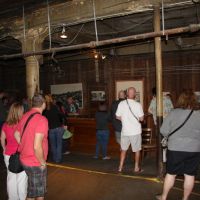 Speakeasy in Underground Seattle (The first floor of the city was buried after a fire).
Original flush toilet installed above normal floor level to prevent blow back when the tide came in...
Seattle, a city on Puget Sound in the Pacific Northwest, is surrounded by water, mountains and evergreen forests, and contains thousands of acres of parkland. Washington State's largest city, it's home to a large tech industry, with Microsoft and Amazon headquartered in its metropolitan area. The futuristic Space Needle, a 1962 World's Fair legacy, is its most iconic landmark. ― Google