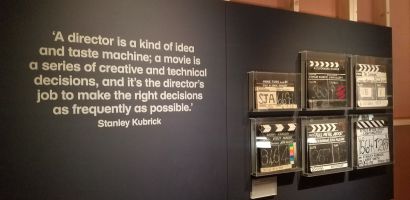 Kubrick's thoughts on directing...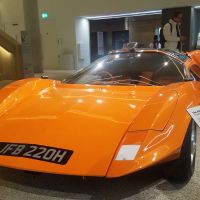 The Addams Brothers Probe 16 - the car that Alex (Malcolm McDowell) and his Droogs rode in during the movie A Clockwork Orange.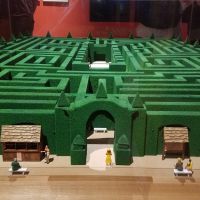 A model of the maze at the end of The Shining which found Jack Torrance (Jack Nicholson) frozen at the end of the movie.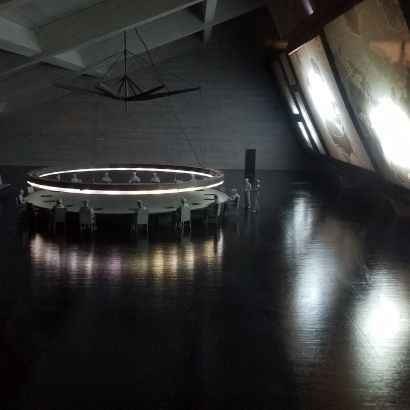 A model of the War Room from Dr. Strangelove Or: How I learned to stop Worrying and Love the Bomb.
Best quote from the movie: "Gentlemen, you can't fight in here! This is the War Room."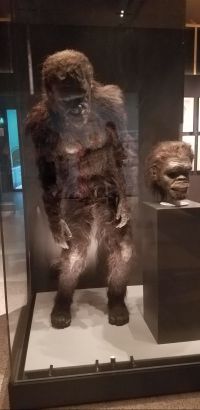 Ape costume from the opening scene of 2001: A space Odyssey. Compare it to the apes in Planet of the Apes which won best costume.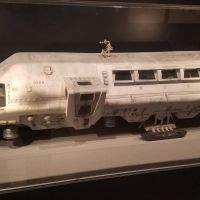 Small model of the moon bus from 2001: A Space Odyssey.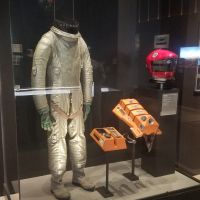 Space suit from 2001: A Space Odyssey.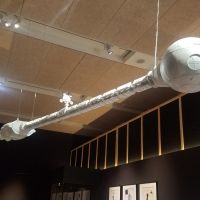 Small scale of the spaceship Discovery from 2001: A Space Odyssey. This model was only about 10 feet (3 m) long.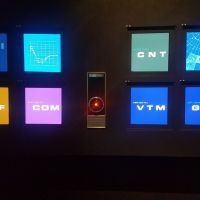 The face of HAL, the computer in 2001: A Space Odyssey.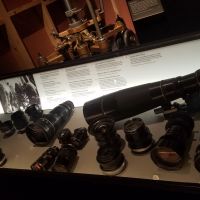 A selection of lenses used in various movies by Kubrick.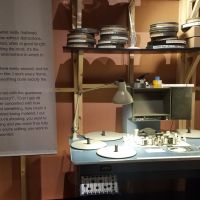 One of his personal editing stations.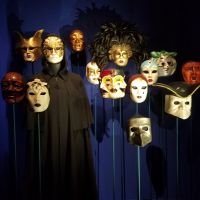 Some of the costumes from Eyes Wide Shut.
Step inside the world of Stanley Kubrick, one of the greatest filmmakers of the 20th century. What to expect Britain is where Kubrick created the battlefields of Vietnam for Full Metal Jacket (1987), an orbiting space station for 2001: A Space Odyssey (1968), and Dr Strangelove's War Room (1964). designmuseum.org