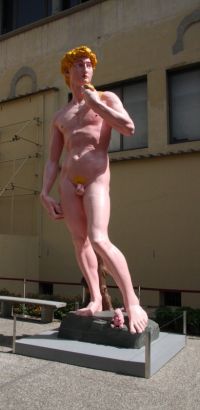 David 2012, Academia Muesum. (Pickles Pig is sitting by one of his feet...)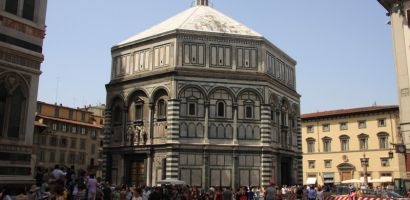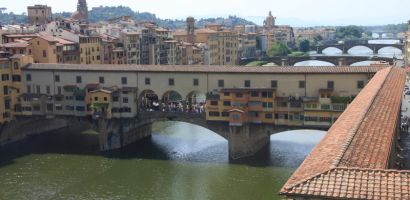 The River Arno in Florence, and the Ponte Bridge.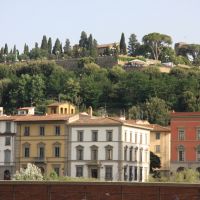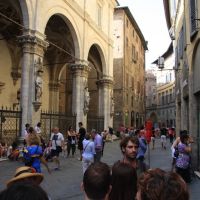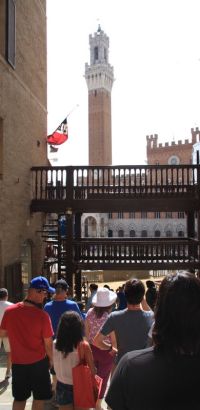 The town Tower in Siena, just the day before their horse race.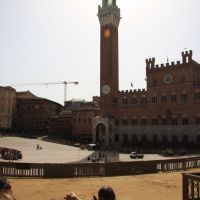 A partial view of the race track.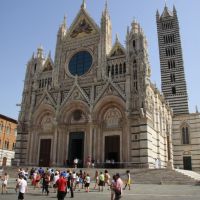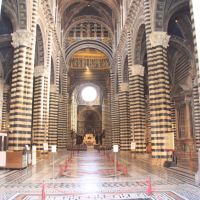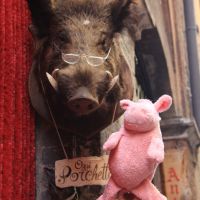 Pickles Pig, and a (past) relative?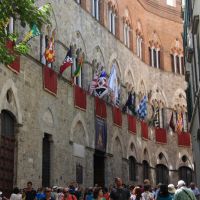 Flags representing different sections of Siena.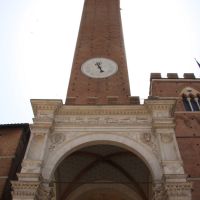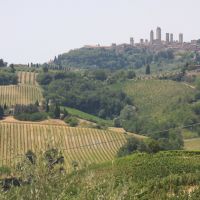 San Gimignano as seen from the countryside.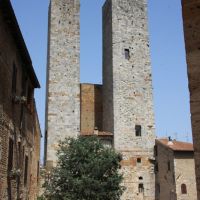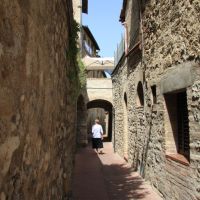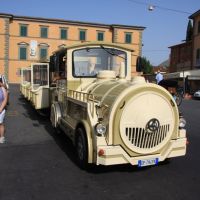 The "choo-choo train" that takes visitors to Pisa.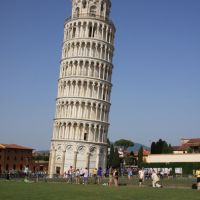 The leaning tower...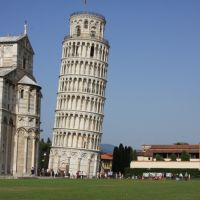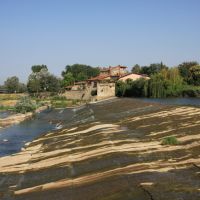 A country home in Florence.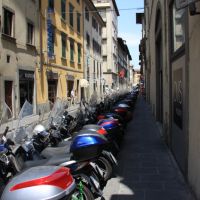 Scooter parking.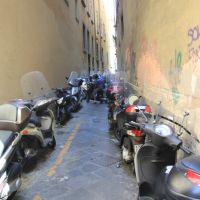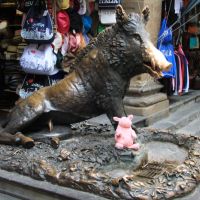 The lucky boar in the market square. (Along with Pickles Pig.)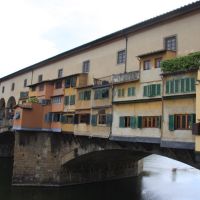 The Ponte Bridge, home of goldsmiths.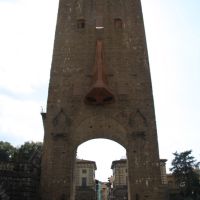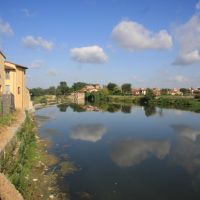 The view from our hotel.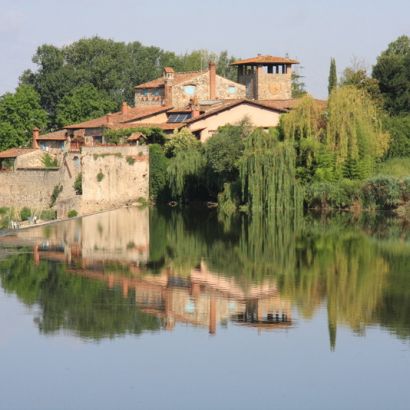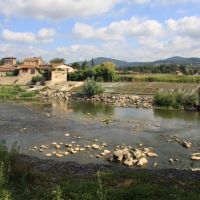 Florence, capital of Italy's Tuscany region, is home to many masterpieces of Renaissance art and architecture. One of its most iconic sights is the Duomo, a cathedral with a terracotta-tiled dome engineered by Brunelleschi and a bell tower by Giotto. The Galleria dell'Accademia displays Michelangelo's "David" sculpture. The Uffizi Gallery exhibits Botticelli's "The Birth of Venus" and da Vinci's "Annunciation." ― Google